Quality Education Development
We partner with higher education institutions worldwide to help them achieve their strategic aims
Over 20 years experience with higher education institutions across 6 continents

We make it easier
We demystify the complexity of the different international accreditations. We help identify the gaps, plot the best solutions and work with you to see them through. We also work with organisations in higher education to develop leadership skills and support organisational strategy and change.

We save time
100 accreditation projects have taught us specifically how and where a school needs to invest its time and energy in order to succeed.  We will steer you past unimportant details and traps; and focus you on what matters most. We provide a strong external perspective, with indepth understanding of the higher education environment.

We save costs
Clients come back to us again and again because they see the value we deliver and the expensive pitfalls we help them avoid. With our track record, we reduce risks, costs and re-work.
Trusted advisors to
countless deans and higher education executives in six continents.
SEE TESTIMONIALS
Our Unmatched
Track Record
In the early 2000s we coined the phrase 'The Triple Crown of Accreditation' (AACSB, EQUIS, AMBA) and led University College Dublin to become the 9th School in the world to achieve this excellence. Since then we have been involved in well over 100 accreditation projects.
In 2019 we launched our leadership portfolio – aimed at deepening leadership intelligence and effectiveness within senior Business School management teams.  We also extended our scope to work with other organisations within higher education – particularly on strategic design and leadership development.
Which accreditation is
right for you?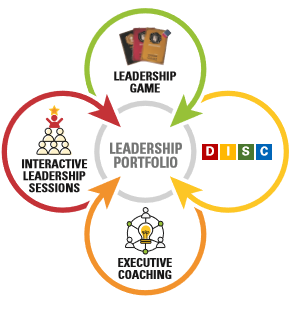 OUR AUDACIOUS CLAIM
Our expertise is unparalleled worldwide
We have undertaken over 130 successful accreditation projects, giving us wider experience and a broader perspective than anyone else in the world. In our 20 years, we have partnered with schools across six continents achieving all 4 major accreditations multiple times. We have contributed to the leadership and strategy of multiple higher education organisations – both business schools and other organisations within the higher education sector. Our expertise is unmatched.
OUR (NOT SO) AUDACIOUS PROMISE
You will want to work with us again and again
New clients are often surprised by how much we really care. Many of our past clients have asked us back. They see the value we bring and enjoy how much easier we make it. Our relationships and our track record are proof of our value.

"Engaging and Effective,
Hands-on Leadership Training"
JEANETTE LEMMERGAARD, HEAD OF DEPARTMENT, UNIVERSITY OF SOUTHERN DENMARK
"High Quality,
Broad Expertise"
JULIE PERRIN-HALOT, ASSOCIATE DEAN, GRENOBLE ÉCOLE DE MANAGEMENT