Accredinator – Latest Updates
Lastest updates for Accredinator from H2 Software (April 2022)
The latest version of Accredinator went live this week and now includes UN Sustainable Development Goals (SDG) analytics within the Pro version of the software.  Key features include:
Auto-mapping SDGs to publications;
Recording faculty interest and expertise levels for each SDG;
Creating visually appealing SDG summaries (all easily downloadable for documents, presentations etc);
Tables for PRME Reporting;
Auto-cluster faculty, based on SDG expertise or interest (for faculty workshops, discussions, focus groups etc).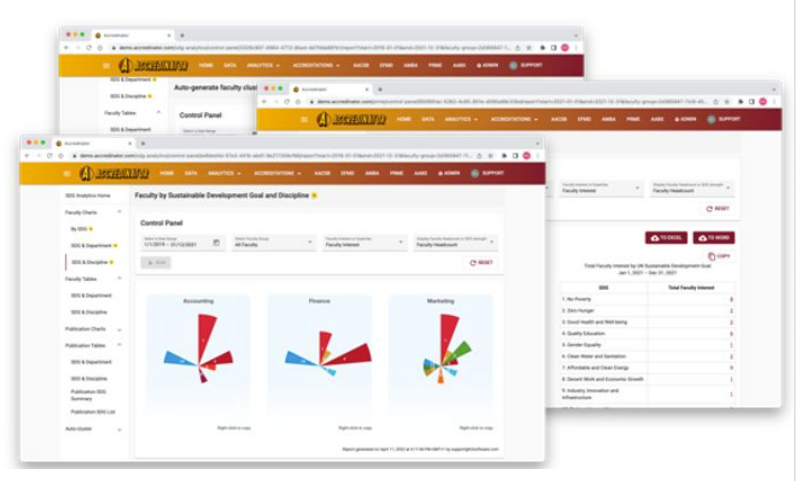 In addition to this, there have been additional minor improvements to the user interface across the application – making it easier to navigate. H2 Software has also included an AACSB points summary by faculty member within the AACSB hub (Foundations & PRO versions). Accredinator Foundations continues to cover a wide range oftables and analytics for each of AABS, AACSB, AMBA, EFMD Accredited and EQUIS accreditations.
Accredinator is a software application that helps business schools with accreditation requirements for AABS, AACSB, AMBA and EFMD.  It also provides summary data for PRiME reporting.  You can learn more about  Accredinator (including booking a free demo) here.
Learn more here