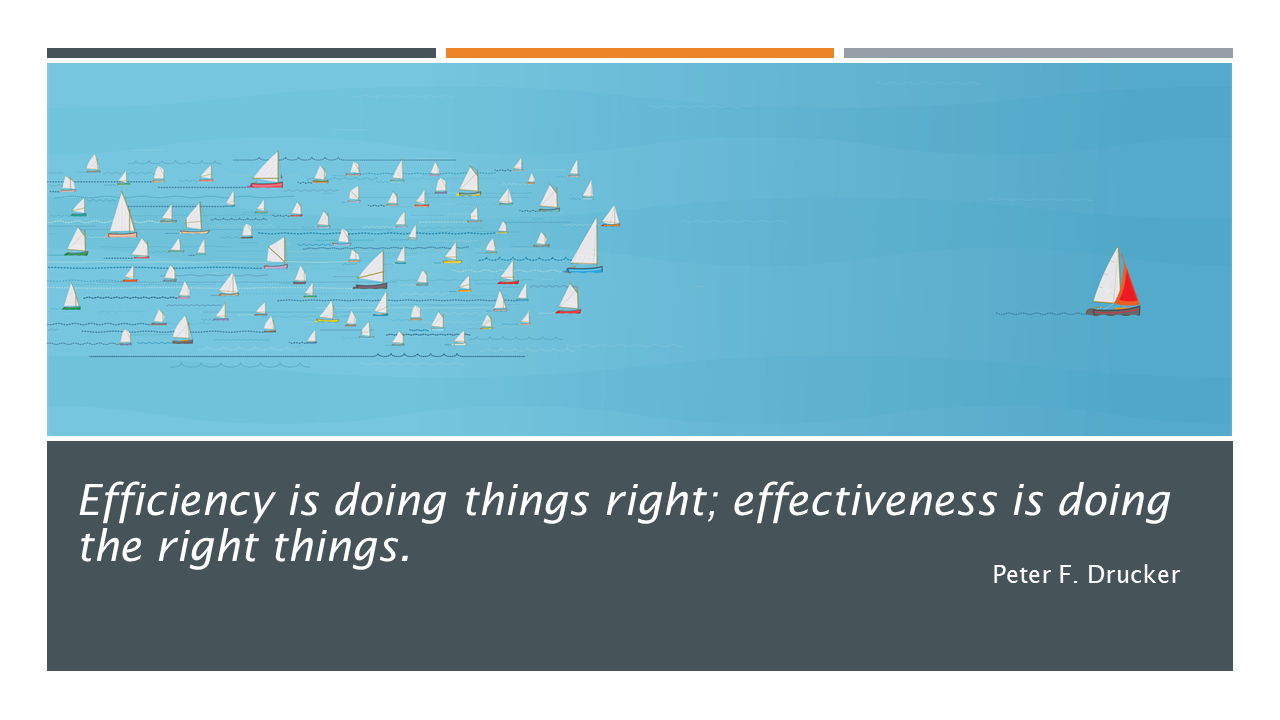 In the context of Covid19, we've taken the unusual step of deciding to re-issue each of the Thursday Thought series from 2019 (12 in total) in a slightly revised version.  Each post will consist of the original quotation (to do with leadership and self-reflection), followed by a short comment and a question designed to provoke thought.
#Week 6:
The Covid 19 crisis has provided an unexpected opportunity to think about what we do and how we do it.  As many organisations start the transition back to 'normal' (whatever 'normal' will be), it is a good time to think about how what we've learned can contribute to a more effective way of doing things in future.
How am I balancing effectiveness with efficiency at my organisation today?