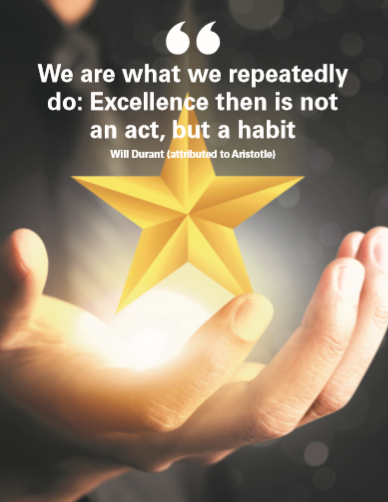 It's perhaps not surprising in the current environment that so much thought has turned to leadership and what's needed to support Business Schools and their stakeholders.
In the context of Covid19, we've taken the unusual step of deciding to re-issue each of the Thursday Thought series from 2019 (12 in total) in a slightly revised version.  Over the next 12 Thursdays, each post will consist of the original quotation (to do with leadership and self-reflection), followed by a short comment and a question designed to provoke thought.
#Week 1:
Covid 19 is bringing multiple challenges in every aspects of our lives.  Currently most of us are living under social isolation, in an effort to better manage the path of the virus. In times like this, it is easy to lose focus – particularly if (and when) weariness creeps in…
What are you doing every day right now to promote excellence in your life?